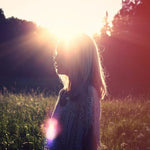 Here at The Goodnight Co. we believe that a good night's sleep is the cornerstone of a healthy mind and body. This meditation series has been developed as our gift to you. We hope they help to ease you peacefully into sleep and maximise your time at rest.   
Meditation doesn't mean that you have to zen out for hours. We have a mini meditation below that will take you less than four minutes, and bring you much love, kindness and clarity. Try it out on its own or use it as the start of a longer meditation practice.
Access them whenever you please via our Youtube Channel, or join our Dream Club to hear about future releases.
Sweet Dreams,
Shea & Danielle xx