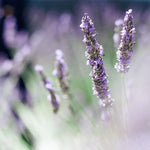 At The Goodnight Co., we're proud to sell a range of wellness and sleep products that Vegan friendly, not tested on animals, made in Australia and most importantly: are 100% natural.
All our products are completely toxin free, and come from Mother Nature herself, which means great things for your health and for your sleep! Are you ready to meet our 5 favourite quality ingredients? Read on to find out more!

Quality Ingredient 1: Jojoba 
What is Jojoba good for? Jojoba is naturally antibacterial, antiviral, antifungal, analgesic, anti-inflammatory and hypoallergenic - just to name a few reasons!

We use Jojoba in our Essential Oil Roll Ons for it's restorative, energy promoting qualities. 

Quality Ingredient 2: Lavender 
Lavender is an old favourite and our go to when it comes to getting a good night's rest. Lavender has a soothing reputation for it's natural qualities that help you relax, unwind and let go of stress. 

It works as an anxiolytic (an anxiety reliever) and as a sedative, while interacting your with the neurotransmitter GABA to help quiet the brain and nervous system activity, and reduce agitation, anger, aggression, and restlessness. It's the perfect quality ingredient for sleep, which is why we've used it in our Goodnight Blend Essential Oil!
Quality Ingredient 3: Geranium 
Geranium is known for it's ability to reduce feelings of stress, anxiety, sadness, fatigue, and tension, while balancing the emotions and regulating hormones. These qualities are what make it another perfect addition to our Goodnight Blend Essential Oil.
Geranium has also been known to work as an anti-inflammatory and anti-septic agent. It contains qualities that can enhance circulation, soothe symptoms of menstruation and menopause, reduce blood pressure and pain, and boost immunity.

Quality Ingredient 4: Bergamot
Bergamot is known for it's ability to  known to help reduce anxiety and stress, and alleviate symptoms of depression. The oil's α-Pinene and Limonene constituents make it uplifting, refreshing and balancing, which is why we've added it to our our Calm Blend Essential Oil.


Quality Ingredient 5: Lemongrass 

Our favourite Aussie ingredient! According to research, native Australian Lemongrass may relieve pain caused by headaches and migraines. The researchers believe that a compound in lemongrass called eugenol has similar abilities to aspirin.
Eugenol is thought to prevent blood platelets from clumping together, and also releases serotonin. Serotonin is the hormone that regulates mood, sleep, appetite, and cognitive functions.
In addition to this, Lemongrass is also well known for it's uplifting and invigorating properties. It's one of the main ingredients in our Good Morning Blend, which is what makes it such a good way to start your day! 


This post is just a small peak into the natural quality ingredients that we use across our range of products. Are you ready to discover more? We know that when it comes to sleep, everyone is different  - which is why we've curated a range of Sleep Kits to figure out what might work for you. They're the perfect way to explore the benefits of all the other ingredients we've sampled from Mother Nature!