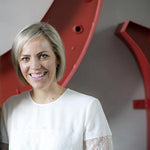 The female energy is governed by the moon while the male energy is governed by the sun. The moon works in cycles and it is important for females to honour these cycles. 
In winter, it is important to nourish and listen to your body and sometimes this might mean sleeping in for an extra half hour rather than jumping out of bed to go for a run. Winter is a time for rest and revitalising our bodies. As, we spend more time indoors in the colder months, our immune system weakens makings us more susceptible to colds, which is why it is so important to rest and restore over the winter months.
Morning – my morning routine ebbs and flows depending on what is happening in our busy household. I try to not beat myself up about missing exercise or skipping meditation although my one must have is my lemon in warm water. It is such an easy thing to do each morning with so many health benefits from supporting weight loss, aiding digestion and improving skin quality. Even when I travel I find it easy to either pack a lemon on grab one from the convenience store.
Early rising, 5.30am in winter, morning walk 30 – 40 minutes, home to stretch, meditate and journal, practice gratitude
Sip on warm water with half a lemon, my dentist recommends using a straw (better on your teeth)
Plan for the day / week, set some goals – 5 mins
Dry body brush – get the lymphatic system moving. Shower, enjoy this grounding time (also a great time to manifest new ideas). Having a shower is a great way to produce negative ions, that stimulate blood flow, increase productivity and boost serotonin levels.
Eat Breakfast – the most important meal of the day and sets the tone for the rest of the day's eating – green smoothies made with Bare Blends protein powder and fresh spinach from my garden
Day – like my mornings my days are also varied and never the same. I am the co-founder of two businesses and spend time wearing many different hats!
Check in on goals and to do lists
Stay hydrated with plenty of filtered water, I also enjoy sipping on tea throughout the day.  Here at The Goodnight Co we have been formulating a new stress relief tea which I am loving sipping on throughout the day along with my other Pukka tea's that are natural with organically sourced ingredients.
Take some time out to relax, nap or meditate – I have recently joined a yoga studio close to work and love to nip out for their lunchtime express vinyasa flow. We have a nap room in our studio, I encourage my team to take naps or time out during the day.
Have fun, as we get busy with our lives we sometimes forget to have fun – add this into your routine, I try get out of the office for lunch. There is nothing nicer than taking a mid day break and getting some much need sun and fresh air.
Night – since having children my night time routine has changed allot, no longer am I footloose and fancy free, making fun plans for nearly every night of the week! I love to try to get home before dark and spend some time playing with my children before preparing dinner, baths and preparing for bed. My ritual starts once they have gone to bed.
My afternoon / evening is all about my Children. Playing, preparing meals, enjoying dinner together and wind down time
I love to try to have a bath at least 2 / 3 times a week, light a candle, read an article, book or magazine
Evening beauty routine, am loving Vanessa Megan and Organic Island products at the moment.
Brain dump in a journal (if I want / need to) prepare for day ahead both for meals and any work or meeting preparations
Light a candle, do some breath work and gratitude before lights out