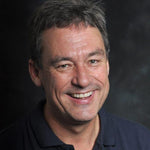 It's a term everyone has heard of, but not something everyone knows a lot about - insomnia. On this episode of The Goodnight Show, Shea sits down with Professor Drew Dawson, who is nationally and internationally recognised for his contributions to the scientific community and to industry in the areas of sleep and fatigue research, organisational psychology and human behaviour, industrial relations negotiations, and the human implications of hours of work to really unpack what Insomnia and its effects. Is there a way which we can naturally prevent it?
Tune in to find out!
Links we talked about:
If you want to get you sleep health routine on track, we are offering our podcast listeners 50% off our online guide, 10 steps for 10 days. This eBook is the ultimate guide for those who need to reclaim their sleep and reclaim your best life possible. Use the code 'PODCAST' at checkout to get this guide for $5 and start your 10 day routine now.