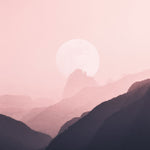 This Full Moon in Aquarius expect the unexpected!  Time to allow spontaneity, innovation and creative awakenings to pull you out of the depths of the quagmire.
Full Moon Aquarius 22 degrees
AEST Brisbane / Sydney / Melbourne 15th August @ 10:29pm
AWST Perth 15th August @ 8:29pm
UT London 15th August @ 1:29pm
EDT New York 15th August @ 8:29am
PDT San Francisco 15th August @ 5:29am
Uranus, the modern ruler of Aquarius is the mover and shaker in the planetary line up.  This month's full moon energies will be highly charged with movement, excitement and vast creative potential. 
"I have come to drag you out of yourself and take you in my heart.
I have come to bring out the beauty you never knew you had
And lift you like a prayer to the sky."  Rumi
This is a powerful full moon to manifest your desires and take action to make this happen!
If you are working on progressive business projects, then grant yourself the liberty to be receive 'flashes of inspiration' which Uranus is renowned for but also allow the space for reflection and re-evaluation before moving forward.
Trust that magic will appear at the right time!
Mercury, the planet of communication moves into the dynamic fire sign of Leo this week to instil the essence of joyful expression and playful activities.
Allow your inner mastery to consolidate your gifts and talents in the arena of career, vocation and recognition out in the public arena.
Remember with a full moon everything is illuminated and emphasised in your life.
You may feel more rebellious than before and want to break out of your current routine and structure resulting in a truer, authentic reflection of yourself.   
Always check-in with how you decide to make these changes happen in life.  With the Aquarius/Leo polarity we can potentially become ensnared by the overzealous or dramatic nature of the lunar cycle.  
This month we need to ensure that we focus on supporting our sleep and relaxation without becoming overly stimulated by the heightened full moon energies. This month's Moon Edit focuses on products to help support you through this time, with our Deep Sleep Supplement Powder as the highlight. 
Here are a few tips:
Exercise more to shift the attention away from frustrations or irritations.

Mindfulness meditation to assist you in staying grounded in the moment.

Calming and soothing tinctures to support sleep and relaxation.

Reflect in your journal what is important to you this lunar cycle.

Allow the soles of your feet to touch the earth.

Create a peaceful haven in your bedroom and home.
Above all else this full moon is calling you to follow your heart and creative passion for emotional fulfillment!
See you next lunar month for Full Moon in Pisces….
Mikailah is an astrologist, star witch and earth poet who embodies ancient practices in a contemporary form.  Her transpersonal work speaks to the artist, the creative, the free-spirited entrepreneur and the visionary. Mikailah offers a unique fusion of astrology and intuitive earth wisdom sessions by video call for our global community.
Find out more https://www.starwitchastrology.com/