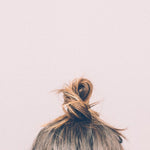 Beauty sleep: Sleep considered to be sufficient to keep one looking young and beautiful. It's sophistication in simplicity! And, in order to keep everyone guessing how old you really are, sleeping on silk is a necessity.
However, sleeping on silk doesn't just help keep you looking young and beautiful, it also assists with sleep quality and health. We've compiled our top 5 reasons to sleep on silk.
1. Soothe Your Skin
Silk can help ease flakey, dry or itchy skin. It is a great solution for eczema sufferers or if you have sensitive or easy-irritated skin. Silk contains a natural protein and essential amino acid, which makes it a natural, skin-friendly material.


A Silk Pillowcase will give you peace of mind that you can get a restful and wonderful night's sleep. It's anti-aging, it's natural and it's soothing for your skin, making it theperfect addition to your bed routine for an undisturbed and glorious. 
2. Fight Visible Signs of Ageing
The smooth, tight weave of natural silk fabric keeps moisture close to your skin and will leave your face feeling more hydrated than if you slept on traditional cotton or synthetic polyester fibres. Naturally hydrated, plump skin cells show fewer lines and wrinkles, meaning you'll wake up looking and feeling radiant. And who doesn't want for that?
3. Say Goodbye to Allergies
Bedding items are an attractive home to allergens, and they can often contain harsh chemicals and artificial materials. Silk, on the other hand, is naturally pure and repels live allergens (such as dust mites). This is why silk is naturally hypoallergenic and great for those whose breathing and skin are irritated by these common allergens.
4. Look After Your Hair
Lauren McCowan, Creative Director from Haircare Australia, commented, "Sleeping on silk has many benefits for our hair, not just in style longevity but general health and appearance. Traditional bedding draws moisture from our hair while we sleep and in extreme cases can cause thinning and dried out follicles.".
5. Block out light
Studies have shown there's a link between sleeping with the lights on and a shallower, more restless snooze.
Not only can a silk sleep mask help you fall asleep, they can also help you stay asleep by minimising the nightly disruptions caused by light.
This can be particularly helpful if you live on a busy street, have a partner that works different hours to you or you travel a lot.
The Goodnight Co's Silk Pillowcases & Sleep Masks are 22 Momme, 6A Grade and 100% Mulberry Silk and this added luxury makes your sleeping hours the very best you can get for your hair. Silk is incredibly gentle on the hair and does not catch the hair the way cotton does so for women with sensitised or damaged hair from chemical services; it will ensure you have fewer knots and tangles. It also helps to maintain an even heat on the head during the night so it reduces sweating and sebum production. Silk contributes to the maintenance of the hairs hydration and keeps it shiny to preserve your hair, whether a salon blow-dry lasting longer or helping to lock in treatments. Look at silk as an insurance policy to continue to maintain the work you already put into your keeping your crowning glory at its best.
These are just 5 of our top reasons to sleep with silk. If you haven't considered a Silk Pillowcase or Sleep Masks to help with your slumber, it may be time to invest! You can read more about Sleeping on Silk here.