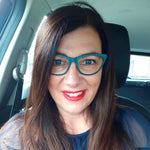 Meet Australia's new favourite hobby: caravaning. Once known as a hobby for only young families and retirees, caravaning has had its revival since Covid and is now the 'it' activity and ultimate weekender. Caravan renovation is now all the rage, and tonights guest, interior stylist Samantha Platt, is right across it! An avid renovator and on the road since April, Samantha sits down with Shea in this episode to discuss her tips for setting up and styling a mobile sleep space that feels like home, her sleep routine while on the move with no fixed address, and her favourite thing about waking up in a new place everyday!
Where can you listen to the episode? 
If you want to get you sleep health routine on track, we are offering our podcast listeners 50% off our online guide, 10 steps for 10 days. This eBook is the ultimate guide for those who need to reclaim their sleep and reclaim your best life possible. Use the code 'PODCAST' at checkout to get this guide for $5 and start your 10 day routine now.