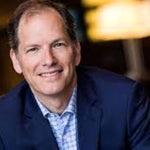 Results from the 2022 Australian Sleep Awareness Week Survey are in and it's very apparent  Australians are not getting enough sleep. In this first episode of Season 10, Shea talks with one of The Goodnight Co's favourite guests, The Sleep Doctor, Dr Michael Brues about these Sleep Stats, discuss some great tips and solutions to reset poor sleep habits from 2022 and hit the ground running with a better approach to sleep in.
More from Dr Michael Brues: thesleepdoctor.com  Insta: thesleepdoctor
Where can you listen to the episode?