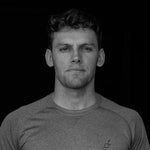 With the summer holidays at our doorstep, and the heat ramping up, so are everyone's gym routines. This time of year brings Christmas parties and an excess of social gatherings, which often include more food and alcohol intake than usual. With this, a lot of people choose this year to hit the gym even harder to stay in shape for warmer weather and during the silly season. 
On this episode, Shea sat down with Kieran McGuire, the Director and Co-owner of Brisbane's Science of Fitness to talk all about the science behind exercise, weight loss and the importance of recovery. With an extensive background in Science (exercise and sport), Exercise Science and practice focusing around musculoskeletal, neurological, psychological and movement mechanic principles, Kieran had a bit to say about why a healthy sleep routine should be one of your secret weapons to maintaining consistency in the gym. 
Links we talked about:
If you want to get you sleep health routine on track, we are offering our podcast listeners 50% off our online guide, 10 steps for 10 days. This eBook is the ultimate guide for those who need to reclaim their sleep and reclaim your best life possible. Use the code 'PODCAST' at checkout to get this guide for $5 and start your 10 day routine now.