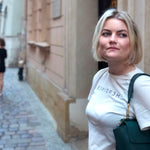 There's nothing better than the feeling of climbing into your bed at the end of a long day and sinking into your mattress. Sleeping on an uncomfortable bed is an experience most of us have had, and there's truly nothing worse than waking up from sleep with the sore spots and aches that come with it. Alexandra Owen, the Design Manager at Koala, joins Shea on today's episode to chat about the one thing your bedroom simply wouldn't be complete without - a mattress!
Where can you listen to the episode? 
If you want to get you sleep health routine on track, we are offering our podcast listeners 50% off our online guide, 10 steps for 10 days. This eBook is the ultimate guide for those who need to reclaim their sleep and reclaim your best life possible. Use the code 'PODCAST' at checkout to get this guide for $5 and start your 10 day routine now.