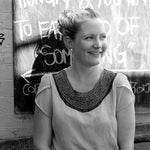 We have all heard the phrase, we are what we eat, but how deep does that saying ring true? 
A well balanced diet has an enormous impact on our hormone levels, which directly impacts our overall health, making us feel better, think clearer and sleep deeper. Someone who knows all about this relationship is this episodes special guest, Carissa Mason. Carissa is a clinical nutritionist with 15 years experience in the food industry, and a special focus on genetic, health and hormone management therefore understands this topic deeply. 
As a patient of Carissa's herself, Shea and Carissa spoke first hand to the importance of understanding this relationship between a well fuelled and nourished diet and our hormone management at all ages.
Tune in to find out!
Things we talked about:
If you want to get you sleep health routine on track, we are offering our podcast listeners 50% off our online guide, 10 steps for 10 days. This eBook is the ultimate guide for those who need to reclaim their sleep and reclaim your best life possible. Use the code 'PODCAST' at checkout to get this guide for $5 and start your 10 day routine now.