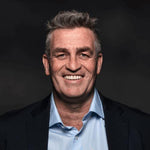 Did you know that your dental health has a direct relationship with your quality of sleep, and vice versa?! As opposed to kind of dentistry which we are all traditionally familiar with, holistic dentistry looks beyond just the teeth and gyms but at the bigger picture, and the person attached to the teeth and gums and relates to your general health. 
In this episode, Shea sits down with her dentist, Dr David Cowhig to unpack this relationship and what it means for every day people and their sleep health.
Tune in to find out!
Things we talked about:
If you want to get you sleep health routine on track, we are offering our podcast listeners 50% off our online guide, 10 steps for 10 days. This eBook is the ultimate guide for those who need to reclaim their sleep and reclaim your best life possible. Use the code 'PODCAST' at checkout to get this guide for $5 and start your 10 day routine now.